Our vast team is made up of professionals with more than 15 years of experience. We have experts distributed in our companies according to their specialty, covering the fields of the Energy Industry, Intellectual Property and Business Consulting and Solutions.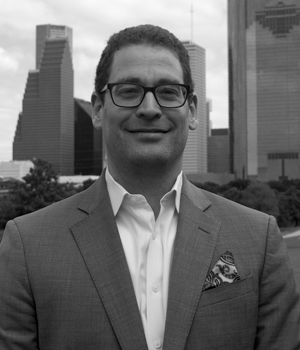 Ricardo Colménter
Chief Executive Officer
RESUME
Ricardo Colménter is the CEO of Entra Consulting. He was previously Latin American Regional Counsel of Weatherford International, a member of Halliburton law department, partner at Johnson and Cato and Legal Director of the Venezuelan Patent and Trademark Office.
He holds a JD from the Universidad Católica Andres Bello, LLM International Intellectual Property, Lund University Sweden and LLM Intellectual Property & Information Law, University of Houston Law Center. Mr. Colmenter's is an adjunct professor and Affiliate Scholar for International Energy Programs at the Center for U.S. and Mexican Law and the Energy, Environment and Natural Resources Center (EENR) at the University of Houston Law Center. He participates as lead chairman and program Director for advance training courses for National Oil Companies legal and business development departments (Pemex, Petrobras, Petroecuador and Ecopetrol) and regulator (CNH, the Argentinians Energy and Mines Ministry and Secretaria de Hidrocarburos del Ecuador).
In addition, he is the author of law books and law articles regarding international oil transactions, disputes resolution, technology transfer in the oil industry and oil and gas international business. He actively participates as a speaker at international seminars, symposiums, and colloquium and as an expert in workshops for oil production countries organized by U.S. Department of Interior – Bureau of Ocean Energy Management (BOEM) and the U.S. Department of Commerce. His practice centers on transactional law with a strong business view, which involves structuring multi-milliondollar energy integral services contracts, merger and acquisition in the oil industry, sophisticated oil and gas projects, and dispute resolution. He has more than 20 year of oil and gas international business experience with a very extensive international network and very strong negotiation skills base on his experience as the Venezuela representative before the Andean Community and the Americas Free Trade Area. Ricardo was included in the edition of the Corporate Counsel 100 Latin America (Legal 500), which identifies an array of the most influential and innovative in-house counsel working in the region.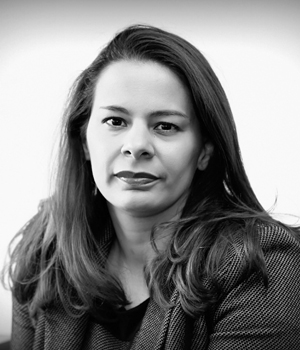 Sheraldine Pinto
VP International Transactions
RESUME
Dr. Sheraldine Pinto Oliveros is Of Counsel at Entra Consulting. She advises international oil companies (IOCs), national oil companies (NOCs), service companies and regulatory agencies on all types of oil and gas contracts, including joint operation agreements; concession agreements; production sharing agreements; service agreements; professional services agreements; technical services agreements; engineering, procurement and construction; engineering, procurement and construction management; payment agreements; and confidentiality agreements.
She advises clients on Latin American oil and gas frameworks, liabilities for breach of contract, torts and guaranties. Dr. Pinto is a professor of contract, tort law, contracts and guaranties at Universidad Central de Venezuela, and is also an associate professor at Pontificia Universidad Católica del Perú and at Universidad Metropolitana (Venezuela), where she is professor of oil contracts and negotiations for advanced training programs in oil and gas law. Previously, she served as an assistant professor at Scuola Superiore di Studi Universitari e di Perfezionamento Sant'Anna (SSSUP) (Italy), where she directed the Transnational and European Contract Law area of Lider-Lab. Prior to joining SSSUP, she was a partner with Adrian & Adrian, a Venezuelan law firm, where she was responsible for contract and corporate law. She began her career as an attorney at law with Araque, Reyna, De Jesús, Sosa, Viso y Asociados, handling a variety of labor cases of public entities and state enterprises. Dr. Pinto is the author of legal articles and books regarding international and Latin American oil agreements, Venezuelan oil contracts, Venezuelan oil and gas legal frameworks, contract law, tort law and consumer protection.
She is also a speaker at international congresses, seminars and symposiums, as well as for advanced training courses in Italy, Mexico and Venezuela on oil and gas subjects. Dr. Pinto holds a Juris Doctor (JD) degree from the Universidad Católica Andrés Bello in Venezuela, a Master of Law (LL.M) degree in contract law from the Università degli Studi di Roma II, a post-graduate degree in consumer law and tort law from the Università degli Studi di Roma I, and a doctoral degree (Ph.D) in contract law from Scuola Superiore di Studi Universitari e di Perfezionamento Sant'Anna.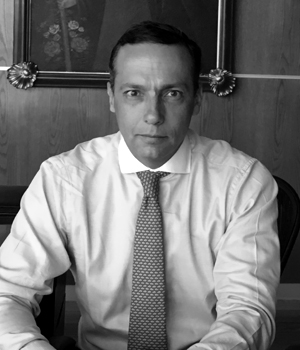 Sergio Humphrey
Mexico Director
RESUME
Dr. Humphrey is a Managing Director at Entra Consulting in Mexico. He was previously Weatherford International's General Counsel for Latin America, a member of the Pemex law department, and Area Director at the Executive Secretary Office of the Comisión Reguladora de Energía (CRE) of Mexico.
Dr. Humphrey has ample experience structuring international sophisticated energy transactions, managing merger and acquisition projects in the oil & gas industry, and managing dispute resolutions in the energy sector. He currently advises international oil companies (IOCs), national oil companies (NOCs), and services companies in Mexico. During his career, he has been responsible for the structuring and execution of oil & gas projects, as well as for the management of Aceite Terciario del Golfo (ATG) contracts and Integrated Exploration and Production Contracts (CIEPs), and joint venture (JV) bidding processes in Mexico before Pemex and Mexico's Comisión Nacional de Hidrocarburos (CNH). Dr. Humphrey has ample experience in energy regulatory matters in Mexico, with a strong business approach. He is responsible for advising clients regarding new opportunities and business models for international oil & gas projects in Mexico.
He also manages transborder litigations and arbitrations with Mexico and other jurisdiction in Latin America, the U.S., and Canada – for which he is responsible for drafting and monitoring legal policies, procedures, and guidelines based on business models. Dr. Humphrey holds a juris doctor (JD) degree from the Universidad del Valle de México, along with a PhD from the Universitat Pompeu Fabra in Barcelona, Spain.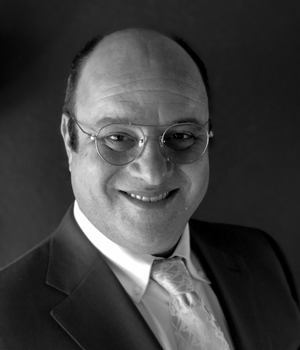 David Issa
North America Director
RESUME
Mr. Issa is a North America Director. He previously served as Director of Commercial Operations for the Western Hemisphere at Weatherford International and as counsel in Weatherford international's legal department. In both roles and over the last decade, David has focused on making contracts work for businesses while complying with the legal framework protecting his client's interest. David has organized, trained and mentored talented people so that the process adds value, efficiency and maximize profitability.
David started his career in manufacturing and sales before going to law school and taking on the challenges of a legal career. Along with his experience as an able commercial attorney, he has combined his legal talents with his understanding of the challenges businesses face. David has reviewed and successfully negotiated hundreds of contracts covering a wide range of engagements. He has negotiated master service agreements, purchase agreements, non-disclosure agreements, development agreements, pipeline agreements and a range of other contracts and legal instruments. These have included contracts successfully negotiated for work in excess of hundreds of millions of dollars and work engagements in countries on five continents. Through all these, David has focused on providing maximum value to the business as well as providing the protections his client needs.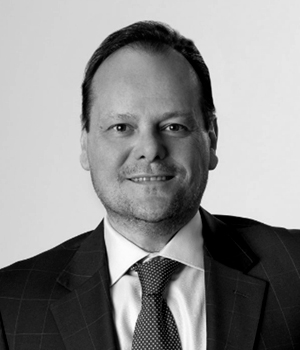 Ricardo Rojas-Gaona
VP ENTRA IP
RESUME
Ricardo is a Director of Entra IP and also founding Partner of Rojas Gaona & Bandres. He holds a Juris Doctor (JD) degree from Universidad de los Andes, a Master of Laws (LLM) degree from The University of North Carolina at Chapel Hill, a Diploma in International and Comparative Intellectual Property from the Academy of the World Intellectual Property Organization (WIPO Academy) and the Universitat Degli Studio Di Torino. He also holds a Postgraduate Degree in Intellectual Property from Universidad de los Andes. Mr. Rojas-Gaona has broad experience in the field of Trademarks and Patents. He has been the legal advisor of important domestic and international companies, providing consultancy services for the Latin American region. His legal experience also includes the position of Legal Counsel at VETRA GROUP as well as PDVSA-INTEVEP, S.A., the Research and Development Center of "Petróleos de Venezuela, S.A" (PDVSA), Venezuela's national oil company. For more than 20 years, Mr. Rojas-Gaona has been involved in the Intellectual Property field interacting with national and foreign companies and law firms, granting him valuable skills in the legal sector.
He also has been involved in important transfer of technology and Intellectual Property projects with the USA and LatAm countries and also offering strategic counseling on international distribution and market entry issues for companies operating in Latin America and the Caribbean or US companies entering those markets. Mr. Rojas-Gaona has also participated as a legal advisor with important State and private companies in multimillion dollar integrated power projects. Mr. Rojas-Gaona has been ranked several times by well-known institutions as Intellectual Property expert in Latin America and has also obtained important recognitions from the "World International Property Organization" (WIPO) (Geneva, Switzerland), "Servicio Autonómo de la Propiedad Intelectual" (SAPI), and "Universidad de Los Andes ".
Ricardo has been ranked several times by well-known specialized publications as an IP expert in Latin America and garnered important accolades from WIPO, Venezuela's Autonomous Service of Intellectual Property and the Andes University. Ricardo actively participates as a speaker in seminars in the United States, Latin America and Europe, as well as a lecturer at well-known universities.
Licensed in Venezuela / Languages: Spanish and English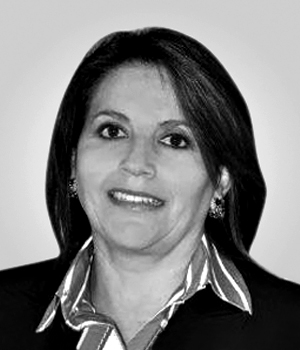 Ivonne Fabara
Ecuador Director
RESUME
Doctor Yvonne Fabara Arias is an international expert in oil and gas transacctions and has over 25 years of professional experience in legal, corporate and government activities. She was a member of the integrated management team for the construction of the Heavy Crude Oil Pipeline build in Ecuador, including a foreign investment of US$1.400 million. Doctor Fabara also provides egal and commercial advise and consultency services to important internacional construction companies, such as TECHINT INTERNACIONAL CONSTRUCCION CORPORATION (TENCO) and oil service companies.
She was also advisor to the Minister of Non Renewable Resources of Ecuador and was appointed Secretary of Hydrocarbons of Ecuador, during her term in office she executed 3 exploration and production contracts which meant dignificant foreign direct investment for the country. Doctor Fabara obtained her JD degre from the Catholic University of Ecuador; a Master of Science in Comparative Government from London School of Economics in the Unithed Kindom; a Diploma in International Law from the International Society of International Studies in Madrid.
She is an international fellow for the Texas A&M International University; a Non Resident Energy Visiting Schoolar at the University of Houston and professor al the University of Nuevo Leon in Mexico.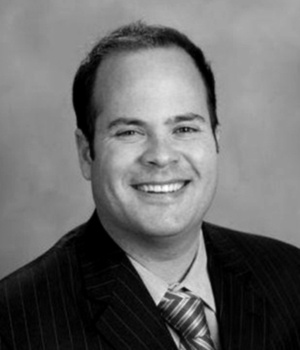 Juan Carlos Alvarez
Senior Advisor
RESUME
Juan Carlos Alvarez is a Senior Advisor with ENTRA CONSULTING. He has a legal and business profile with holistic view, has expertise addressing complex family office and special situations: legal, strategy, corporate finance, restructurings, distress, family office, transitions, management and operations. Resilience advisor. Risk. Designer of exit strategies.
Before ENTRA CONSULTING, he held a position as senior advisor with CONNECTED CAPITAL, a UK financial service firm, with whom he developed a hotel initiative in the Caribbean: green field, beach front, all inclusive, 900 rooms, major brands, major developers, major operator, Aruba, 235MM USD cost of construction. Currently under construction.
Mr.Alvarez has CEO and ownership experience in distress business and aligning diverse stakeholder interests/forces under high uncertainty. He was in charge of the turn around and restructuring of SP ARGENTINA SA, an oil field service operation company (32 Rigs, 1300 employees, Patagonia-Argentina, mainly conventional, some unconventional, 4 bases/shops, 150MM sales/y, Chapter 11 equivalent Workout). IN addition, he was the General Director of PIZZA HUT VENEZUELA, a food and beverage/franchise business (42k pizzas/month 20MM sales/y, Venezuela). Mr.Alvarez also provides political and national security strategy.
Mr.Alvarez served in the board of the holding company of EDES (Electricidad del Sur) and EDEN (Electricidad del Norte) serving (distribution of energy (ie.DISCO)) the Province of Buenos Aires Argentina (2MM+ customers).
His legal experience includes founding his own boutique firm ALVAREZ & COMPANY, (also Colmenares Trivella Carballo Alvarez, and Imery Trivella Urdaneta Alvarez). He was Partner with TORRES PLAZ & ARAUJO, Caracas, was Foreign Associate with CLIFFORD CHANCE (Rogers and Wells) were he belong to the Cross Border Corporate Finance Group for the Firm, served as an attorney for PRO COMPETENCIA (the Venezuelan Antitrust Agency), and serving as Advisor and Off Counsel for other firms like WDA LEGAL.
Areas of expertise include: Family Office Ecosystem | Management under uncertainty | Transitions | M&A | Cross Border Corporate Finance | Alternative Assets | Private Equity and Venture Capital | Hospitality | Family Operations and Transitions | Distress | Acquisitions/Dispositions | Distressed Assets, Turnarounds & Workouts (leading Chapter 11 proceedings) | Business and Family Splits | Lease Negotiations | Joint Venture Agreements | Contract Negotiations and Management | Oil and Gas | Energy (Generation, Transportation and Distribution) | Arbitrator and Negotiator | Intellectual Property | IT and innovation
Mr.Alvarez has a JD degree from Universidad Catolica Andres Bello (UCAB) in Caracas Venezuela (1992), an LLM with Specialization in International Trade and Finance from Tulane University Scholl of Law in New Orleans, Louisiana, and several economic and management courses from the Economics Institute at the University of Colorado at Boulder. He also holds an MBA from New York University, London School of Economics and HEC Paris (trium). For years Mr.Alvarez had been professor of Contracts Law at UCAB, and of Legal Environment for the IESA MBA in Caracas.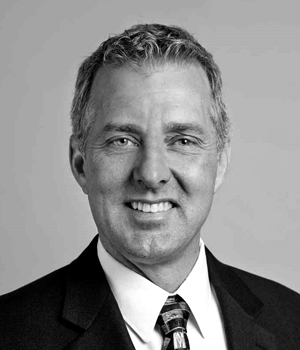 Ken Farnworth
VP ENTRA Business solution
RESUME
Ken is the VP of Entra's Business Solutions group.  Ken has 20+ years of consulting experience, working primarily for a Big 4 consulting firm.  Ken is the VP of Entra's Business Solutions group.  Ken has 20+ years of consulting experience, working primarily for a Big 4 consulting firm.
Relevant experience:
Ken has extensive experience in supporting clients through global finance strategy and transformation initiatives focused on driving value and cost savings through organizational and operational efficiencies.
Ken has led engagements in:
Organizational Design & Service Delivery Model
Shared Services & Outsourcing Consulting¥ Business & Process Optimization
System Selection, Integration, & Consolidation
M&A Transaction Support (Finance & Accounting Process)
Ken's experience spans multiple industries including Energy, Aerospace, Transportation, Automotive, Consumer Products, Health Care, Industrial Products, Telecommunications, Entertainment, and Financial Services.
Education and certifications: Ken received his Master's in Business Administration from the University of Texas at Austin.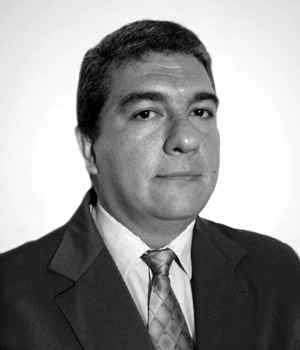 Carlos Vivi
Venezuela Director
RESUME
Dr. Vivi is a Manager Counsel at Entra Consulting in Venezuela. He practised Baker & McKenzie for about 14 years. He specializes in labour and employment law, specifically as applied in the oil and gas and other energy sources industries. He has a strong background negotiating and drafting individual employment contracts and labour settlements, as well as in distribution contracts, labour and employment planning, consultancy agreements and expatriate transfers.
Carlos Vivi has also been involved in litigation before labour and tax tribunals and proceedings before administrative authorities regarding labour and employment matters. In addition, he has advised on matters regulated by the Organic labour law, the Organic prevention law, and social security legislation. He has acted as lead counsel to numerous employers implementing codes of conduct and conducting ethics compliance investigations in Latin America as well as on employment litigation in Venezuela and on the coordination of expatriate litigation and the hiring and transferring of expatriates in Latin America.
He also has ample experience structuring sophisticated energy transactions and managing corporative matter in the oil and gas industry. He currently advises international oil companies (IOCs), NOCs, services companies on labor, corporative and commercial law, compliance programs, and commercial litigation disputes. He holds a Diploma in Hydrocarbons Law from the Monte Ávila University and a program of Advanced Studies in Labor Procedural Law University of Margarita. His title of lawyer is of the Catholic University "Andrés Bello", Caracas, 1998.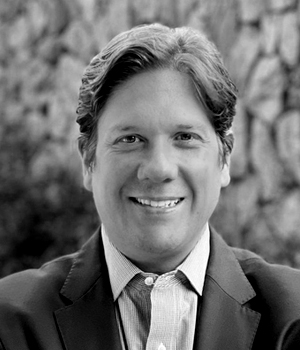 Juan A. Planchart
ENTRA Business Solutions Director (D.R.)
RESUME
Lawyer with local and international experience in the energy, hydrocarbon, technology and law firm sectors, being an advisor in his last years of professional career, of the administrative bodies of large corporations. Expert in negotiating complex financial and legal transactions, understanding all the legal aspects of complex projects, both national and international. He is currently Director of Entra Business Solutions, based in the Dominican Republic, specifically in everything related to electricity generation, renewable energy, as well as oil and gas, aiming to expand its presence in the Caribbean.
He holds a Juris Doctor (JD) degree from Universidad Católica Andrés Bello in Venezuela and a Masters in Corporate Legal Advice in Spain. He has a certification in International Oil and Gas Law, Contracts and Negotiation of Upstream and Midstream Matters and Agreements, granted by AIPN in Houston TX, and an International Management Program from the Petroleum Development Institute in Austin, TX. He also holds a certification in Oil and Gas Legislation in Venezuela.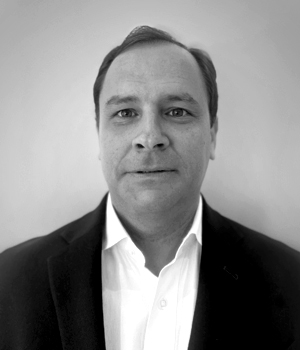 Luis Guillermo García
International Tax Planning Director
RESUME
Lawyer with 15+ years' experience on the design and implementation of corporate legal structures in US and worldwide, design and implementation of international tax planning alternatives for individuals and corporate clients, also advising international clients on estate planning, implementation of trusts and private foundations and assets-protection alternatives.
In addition to a strong background within different legal areas, including, corporate, tax, labor and intellectual property. He is currently Director of International Tax Planning of Entra Business Solutions, based in Miami, Florida.
He holds a Juris Doctor (JD) degree from Universidad Católica Andrés Bello in Venezuela and a Master in European Union Law from Universidad Complutense of Madrid, Spain.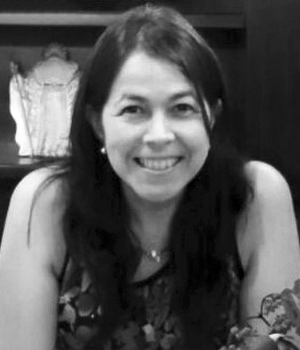 María Teresa Asprino
Legal Operation Manager
RESUME
María Teresa is the Legal Operations Manager at ENTRA IP. She holds a Juris Doctor (JD) Degree from Universidad de Los Andes and an LLM in Financial Institutions from Universidad Católica Andrés Bello. María Teresa has a wide experience in financing, banking and bussiness law.
She has played and important role in the bank sector serving in credit departaments in strategic positions. Over the years, María Teresa has provided profesional services for banks and well known institutions in Venezuela such as Crossborder Financial Services C.A., Banplus, Banesco, Bancaribe, Banco Mercantil, Del Sur Banco Universal and ING Bank. Maria Teresa has extensive knowledge of loans, credits, mortgage brokering, lending, risk. She also has expertise managing teams and handling risk mitigation.
Licensed in Venezuela / Languages: Spanish and English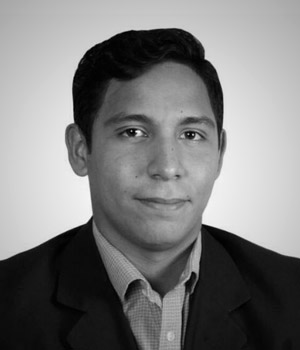 Rafael Uzcátegui C.
Legal Coordinator
RESUME
Rafael Uzcátegui Castro is Legal Coordinator at Entra – DPZ for the western part of the country. His main areas of legal advice are tax, customs and commercial law; as well as the sanctioning and regulatory public law, and the law of companies, including the liquidation processes of business organizations. Likewise, it provides judicial and extrajudicial assistance, including before the organs of the National, State and / or Municipal Public Administration; among other activities. Since 2015, he has worked as a lawyer and later Legal Coordinator of DPZ Corporate Lawyers.
He has been a business advisor to various economic groups and multinational companies; as well as, corporate advisor to oil service companies, and advisor to unions such as the Venezuelan Oil Chamber, Zulia Chapter, of which he is currently a member of the Legal Commission. He is Coordinator of the Diploma in Business Law at the Dr. Rafael Belloso Chacín University (URBE); In which field, he is also Professor of the Intellectual Property module. Likewise, he is a facilitator of various subjects of the Diploma in Tax Administration, Customs Management and Foreign Trade at the same University.
He has been a speaker or lecturer in various conferences and discussions organized by URBE and by the Dr. José Gregorio Hernández University (UJGH). He is a Lawyer from the Dr. Rafael Belloso Chacín University (URBE), with an honorable mention Cum Laude, and has obtained the title of Master's Degree in Tax Management from said university institution. Currently, he is pursuing a Doctorate in Political Science at the aforementioned house of studies.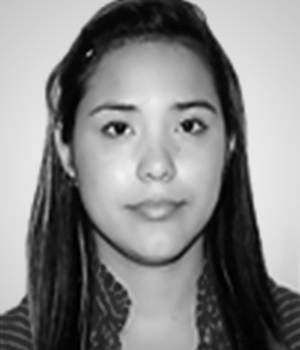 Carmen Carvajal
Legal Coordinator
RESUME
Carmen Carvajal is the Legal Coordinator at Entraconsulting for the eastern part of the country; having, in addition, been assigned as a Jr. Lawyer in Precision Drilling of Venezuela (ROSNEFT) and as an external lawyer for Weatherford Latin America.
His main areas of legal advice are labor law and commercial law; especially, in matters of safety, health and well-being in the work environment, including industrial health and occupational hygiene; Work accidents; Termination of the working relationship; labor transactions; constitution, dissolution and liquidation of commercial companies, including those without financial year; analysis of historical mercantile files of State, Mixed, and Private Companies; recovery of assets, including vehicles, before the competent prosecutors; judicial and extrajudicial assistance, including before the organs of the National, State and / or Municipal Public Administration; among other activities. She is a lawyer from the Universidad Nor Oriental Privada Gran Mariscal de Ayacucho.